THE AMAZING

Bigger spaces. Better accuracy. Faster scans.
Pro3 amplifies everything you love about our landmark Pro2 camera, allowing you to create beautifully accurate and immersive digital twins of any space — including outdoors.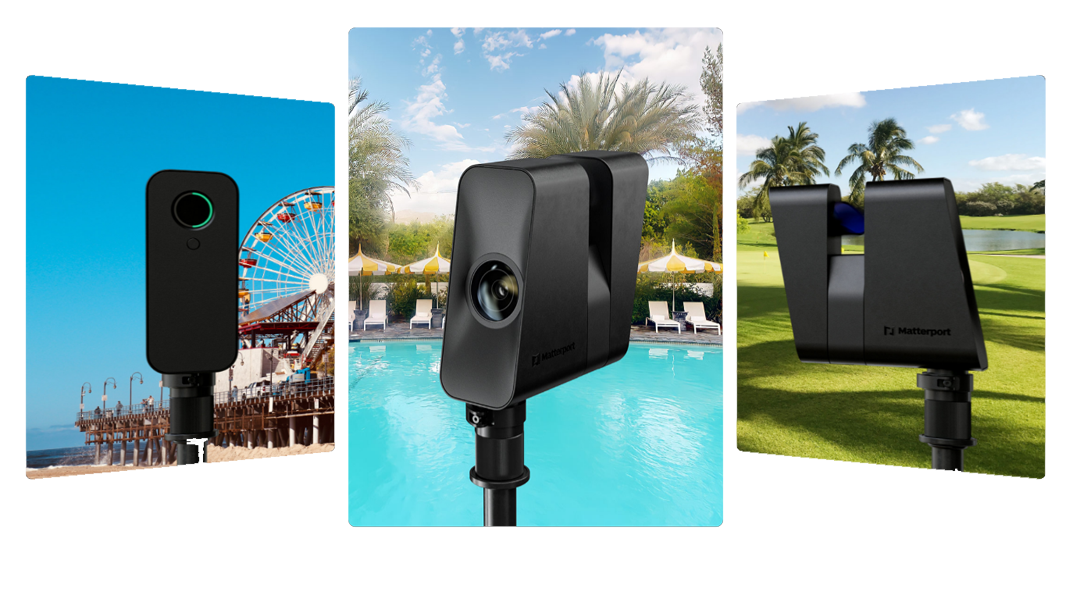 Transport vivid reality into the virtual world.
The custom 20MP sensor with a 12-element lens covers an ultra-wide angle, producing accurate, detailed digital twins in brilliant, life-like color, making you feel like you're part of the action.
Indoor, outdoor, any time.

Digital twins are no longer confined to indoor spaces. Our breakthrough camera with LiDAR takes millions of measurements in conditions from dim light to direct sunlight, allowing you to experience the great outdoors in immersive detail.
Accuracy gets an upgrade.

Pro3, together with our advanced cloud processing platform, delivers digital twins that are more accurate, detailed, and true to life than ever before.
Incredible range. Record-time scans.

Capturing 3D data up to 100 meters away at <20 seconds per sweep, Pro3 speeds up the scanning process, leaving more time for collaborating.
High-performance, high-precision LiDAR.

Pro3's ultra-fast, high-precision LiDAR sensor can run for hours, is surprisingly compact, and takes millions of measurements in any conditions.
Designed with portability in mind.

Pro3 is lightweight and easy to carry throughout the day. A simple swap of the rechargeable batteries allows for continuous scanning until the job is done.